Activity Sport - In the Air - Flying - B&B Self catering cottage Visit of the mill The domain - Oinville-Sous-Auneau 28700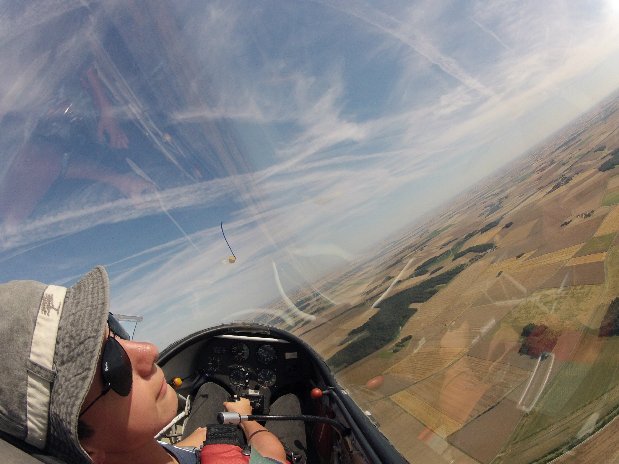 In the Air - Flying
Sport
GLIDING :
2 glider bases are separated by 11 and 20km from the mill and offer introductory flights or training courses from March to October (approximately) :
CENTRE VELIVOLE DE VAL DE L'EURE (CVVE) :
Aérodrome de Bailleau Armenonville - 28320 Gallardon
Tel : 02 37 31 43 74
www.cvve-bailleau.org/new
www.passionplaneur.fr
CENTRE DE VOL A VOILE DE CHARTRES
www.planeur-chartres.org
ULM :
The base of Houville la Branche, 7 km from the mill, offers introductory flights throughout the year depending on weather, mechanical and training courses:_ Tel:02 37 25 75 43
www.espace-houville-ulm.com
PARAGLIDING :
At Levainville (2 km from the mill), The Ailes d'Horus offer you a first flight, a discovery flight, a pilot training or air raids: Tel : 02 37 90 29 79
www.lesailesdhorus.com
BALLONS :
AIR PEGASUS : www.air-pegasus.com
AIR TOURISME
In the course of my information and contacts, here is some associates' addresses which welcome pilots in transit !
Often pilot themself, their guests' house are close to airfields, or have a private ground...
Le Clos d'Huillas, maison d'hôtes en Provence gardoise near Uzès and the "gorges de l'Ardèche" (30) :
www.hullias.com
They organize flights, guests' table
Ferme du Reyberotte near Bergerac (24) :
www.pays-de-bergerac.com/hebergement/ferme-rebeyrotte
Private airfield, guests' table
Site "Pilote Plus" : Services at stop !
GUEST ROOMS
LA PETITE GARE DE LONCEUX
Activity Sport - In the Air - Flying - B&B Self catering cottage Visit of the mill The domain - Oinville-Sous-Auneau 28700